ggCircuit Develops Custom Software "Portal" For Gamers Outreach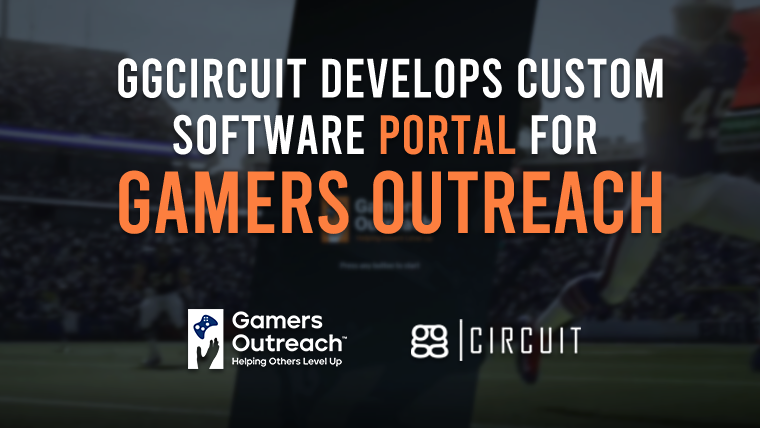 Hospitals and esports. The two words do not seem to complement each other. However Gamers Outreach, a non-profit company, has been able to bring the joy of video games to hospitalized kids across the US through various gaming programs. Gamers Outreach wanted to take the integration of gaming and esports to another level, and to do this they teamed up with ggCircuit for their unique gaming infrastructure platform, "Portal".
Many of the things that we take for granted like being able to get internet services and play video games comfortably are not always easily available for patients in medical facilities.
Gamers Outreach made it their mission to make video games and esports accessible to children that are hospitalized. They believe that video games enable children to live a somewhat normal life and have fun. Their existing program such as GO Karts and Player 2 help to make patients feel normal through gaming. GO Karts provide portable console-based kiosks for kids to utilize. Player 2 teams up gaming volunteers with patients to give back to hospitals. We at ggCircuit are honored to be able to add to these Gamers Outreach programs to be included in this noble undertaking of making a difference in children's lives.
Portal Makes Video Games Accessible in Medical Facilities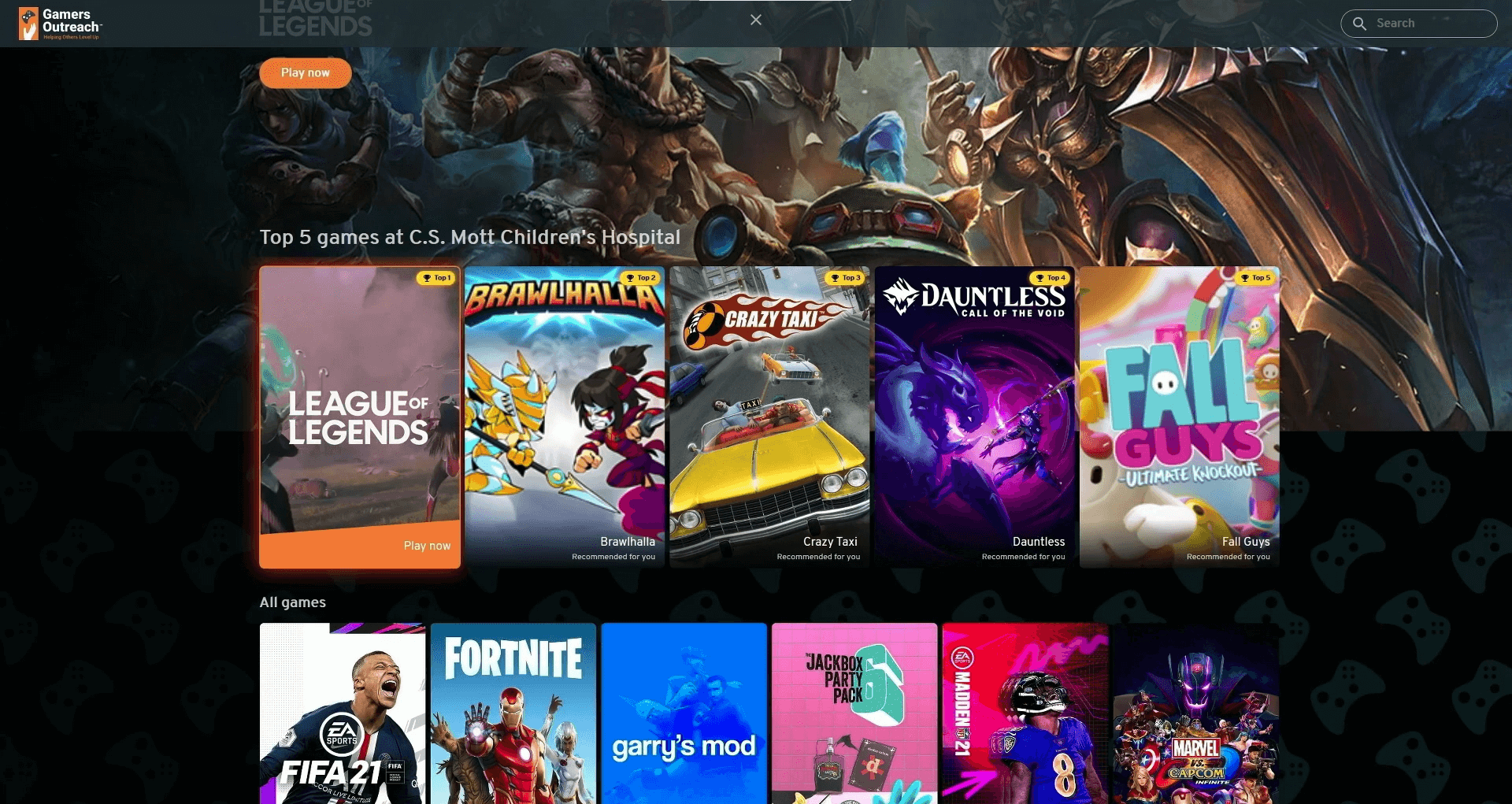 Development of the Portal software had made it possible for hospitals to accommodate esports for children - screenshot taken from Gamers Outreach's website
Gamers Outreach, an organization that empowers hospitalized children through video games, has come up with the idea of Portal. They wanted a PC-based software used with a controller that will make it easy to manage video game content and user accounts. Both can be time-consuming especially in a medical facility where everyone's hands are already full.
Portal software addresses both of these business issues and more, it makes sure that underage kids see age-appropriate games, and the client also supports online or offline games. The platform also exclusively uses a controller to ensure that it will be more accessible and easier for kids to play. As of this writing, Portal has been introduced to several of Gamers Outreach's hospital partners.
The biggest advantage of Portal in a hospital infrastructure is that because it is controlled by a PC it can utilize ggRock diskless boot software to control the PC image. Currently, much time is spent by the Gamers Outreach staff with their GO Kart kiosks to be sure that games are not deleted and kept up to date. By using PCs in each patient room, the hospital network infrastructure, and ggRock diskless software, each restart of the PC refreshes back to the pristine image alleviating the need for extra support staff to keep them up to date.
Sign up for ggCircuit Updates!
The Purpose of Gamers Outreach in a Hospital
Hospitals can be a scary place for a child, but Gamers Outreach is there to change that - image taken from Gamers Outreach's Twitter
Gamers Outreach's objective is to enable hospitalized children to have a better experience by means of video games. They believe that games can be a tool to help children have a sense of normalcy and gamers have the means to be able to lend a helping hand in this endeavor.
Gamers Outreach is a non-profit organization that provides equipment that will allow children to play video games without having the need to wait for their turn and provide ease of access. They know that staff in medical facilities may or may not be inclined to be adept with gaming software, so they made sure that game maintenance will not hinder the hospital's service by using software that is user-friendly.
Click here to test the ggLeap client!

Software to Help Kids in Need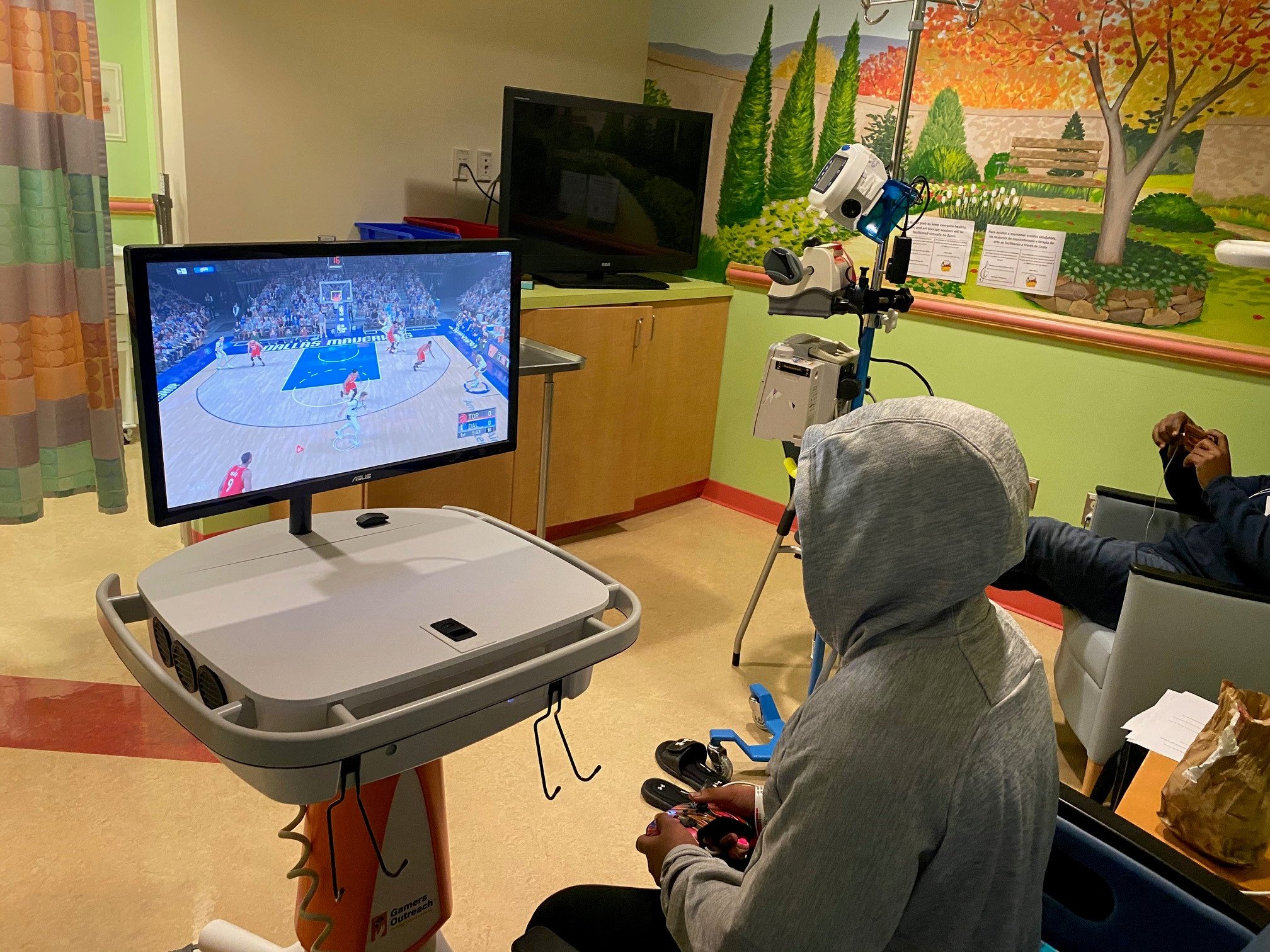 Gamers Outreach made it possible for hospitalized children to be able to play video games - image taken from Gamers Outreach's Twitter
At ggCircuit, we are truly happy and proud to work alongside Gamers Outreach in the development of Portal.
Later in the year, they are planning to introduce a dedicated article on their website for the software showing how healthcare facilities can sign up and how people can support them.
At this time, you can follow their growing blog or subscribe to their related social media feed to get data updates on how their team is making progress with regards to Portal.