Esports Entertainment Group's "ggCircuit" Launches OMEGA Esports Arcade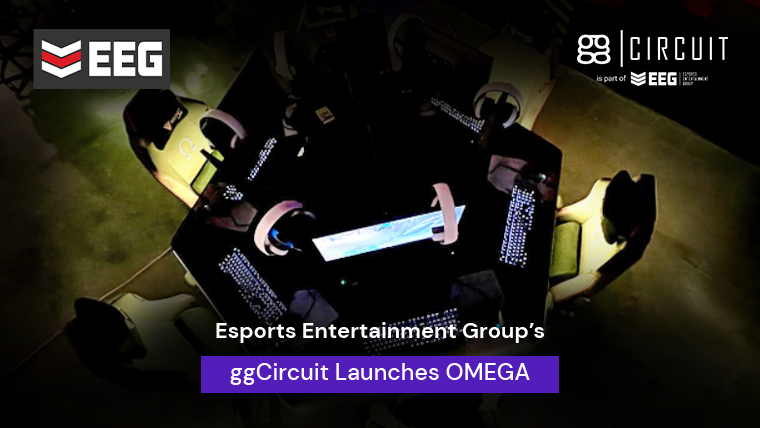 New Jersey, November 30, 2021 - ggCircuit, the esports technology brand of Esports Entertainment Group Inc., launched OMEGA, a breakthrough product offering for B2B customers.
OMEGA, also known as Online Multiplayer Esports Gaming Attraction, is a compact and amazing recreational esports gaming experience that can be used as a self-serve revenue stream for an existing business in the entertainment and gaming industry.
"OMEGA is a unique ground-breaking opportunity to attract gamers with a very compact and convenient setup that resembles an esports arena." - Magnus Leppäniemi, President of Esports at Esports Entertainment Group.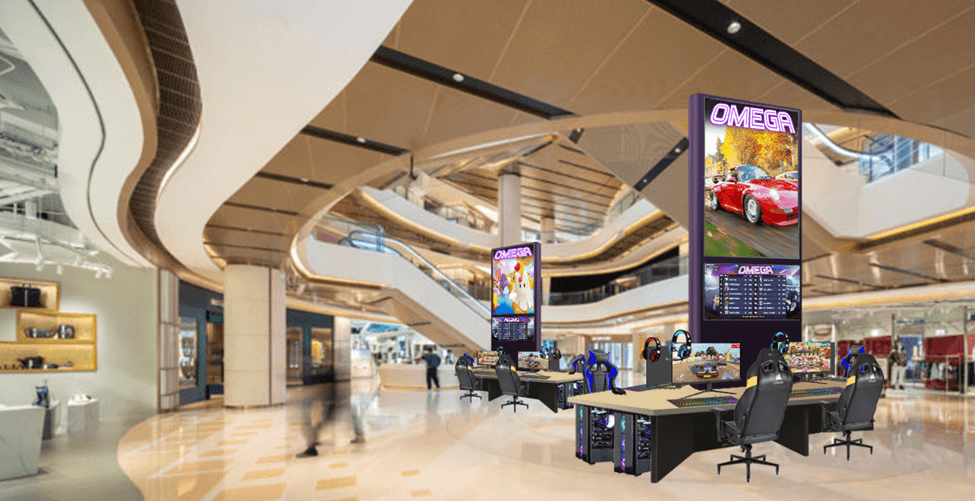 OMEGA can be set up as an attraction for other companies or businesses with an existing revenue stream
OMEGA is an esports arcade gaming system featuring a guided user experience, allowing customers to pay on-screen via a QR code or through the company's existing POS system. OMEGA is the newest turnkey solution from ggCircuit, allowing businesses to add esports gaming and other gaming possibilities as a new revenue source. These businesses include:
Movie theaters
Casinos
Family entertainment centers
Universities
"We recently showcased OMEGA's capabilities at the International Association of Amusement Parks and Attractions Conference and the East Coast Gaming Congress in New Jersey and received positive feedback from a wide variety of operators. We were extremely pleased by the reception for OMEGA and our team is excited to officially debut the solution today." - Magnus Leppäniemi, President of Esports at Esports Entertainment Group
OMEGA booth at the IAAPA 2021 Convention
This new and trendy Online Multiplayer Esports Gaming Attraction could be extremely beneficial to businesses in the gaming and entertainment industries. Businesses with little or no experience with esports can still benefit from and adopt OMEGA into their operations.
Sign up for ggCircuit Updates!
Everything is taken care of, including tools, technology, equipment, and installation. ggCircuit includes and installs all esports-related hardware and software:
The OMEGA operating system and user experience
Gaming computers
PXE Server
Gaming chairs
Consoles
Monitors
Headsets
Keyboards
Mouse
Mousepads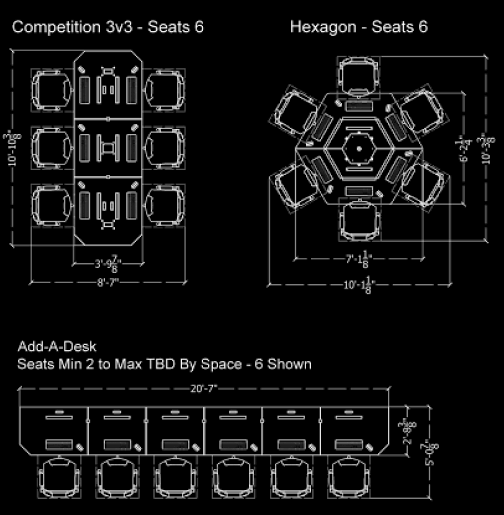 OMEGA set up options
ggCircuit will continue to monitor the site remotely after installation, providing software and game update, and importantly, providing 24/7 support.
"OMEGA is simple and does not require previous esports experience or knowledge to operate. It is a great fit for a variety of businesses." - Zack Johnson, General Manager of ggCircuit.
Gaming Attraction Redefined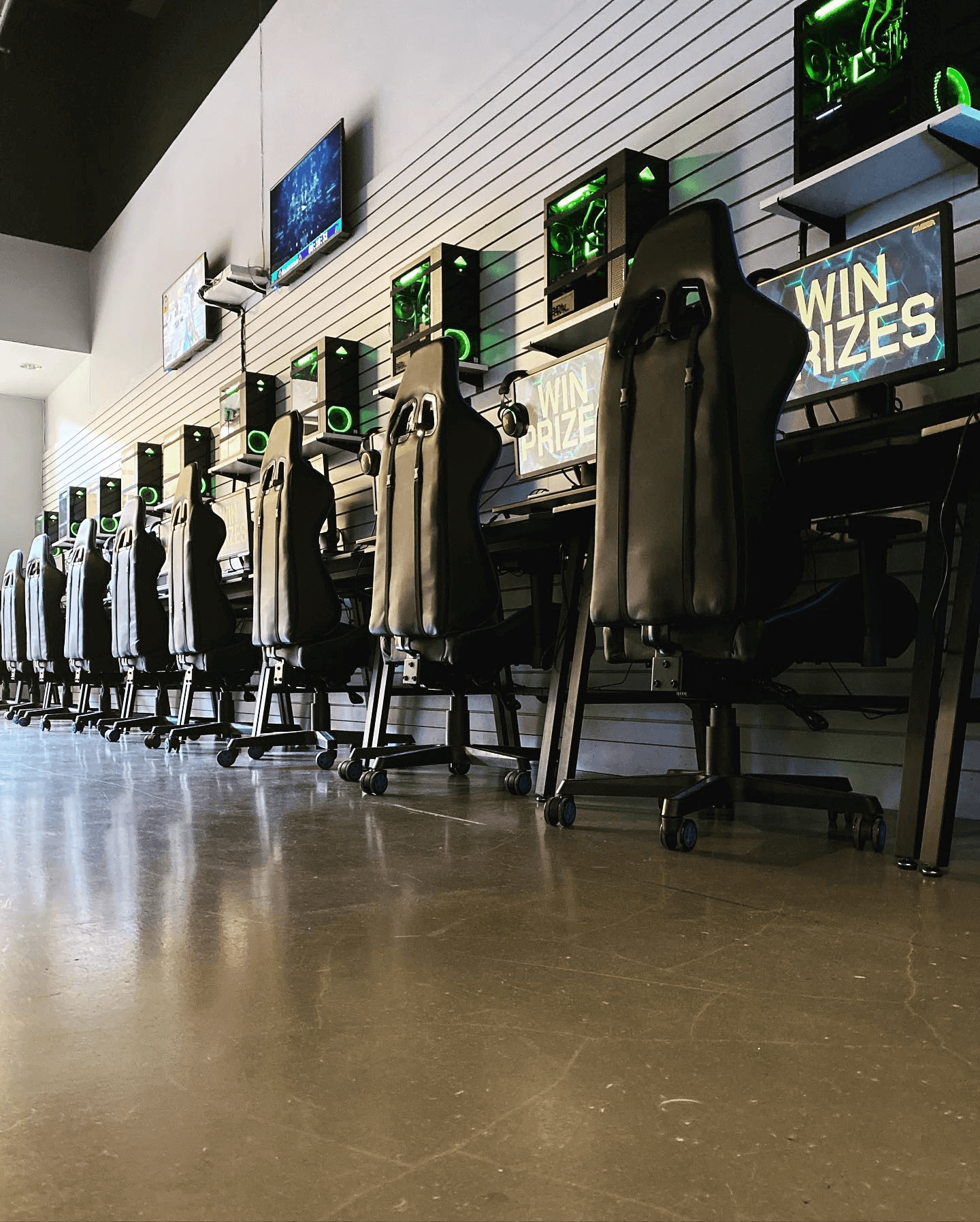 OMEGA provides an esports arcade gaming experience to players - photo courtesy of Pure Esports
OMEGA will feature a story where gamers will embark on a quest to preserve humanity from an AI control system. Players can participate solo or with a team to complete missions in order to earn "credits", a reward reminiscent of traditional arcade games' tickets.
Popular esports PC games were featured:
The most fun part of this is that every hour playing the game, a "supply drop" occurs, awarding an additional number of credits to one lucky playing participant. There is an additional "payload" based on Faction leaderboards twice a week.
Participants will earn credits based on their performance in each featured game. Credits can be used to redeem prizes. The players with high scores from each Faction will be eligible to receive bonus credits.
"The user journey is something new and distinctive that will give gamers an immersive experience, linking a storyline within their favorite games like Fortnite and Apex Legends." - Zack Johnson, General Manager of ggCircuit.
Esports Entertainment Group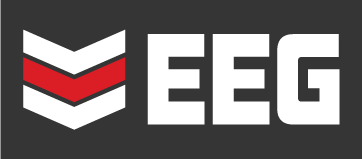 Esports Entertainment Group is a full-stack esports gaming and online gambling company. Their objective is to help bring more people and gamers together by connecting the world at large with the future of sports entertainment in novel and meaningful ways.
Esports Entertainment Group and its partners are well-positioned to keep fans engaged in their favorite esports. Esports Entertainment Group has an impact throughout the complete spectrum of esports and gaming at all levels, from traditional esports partnerships with professional teams to community-focused events across a wide range of esports, iGaming, casinos, and LAN cafes.
Esports Entertainment Group is a fully reporting SEC issuer that intended to provide investors, customers, and the whole esports gaming community, with unprecedented transparency and security in the esports betting market.