Esports Entertainment Group And Hall Of Fame Resort and Entertainment Company Partner Up To Open An Esports Venue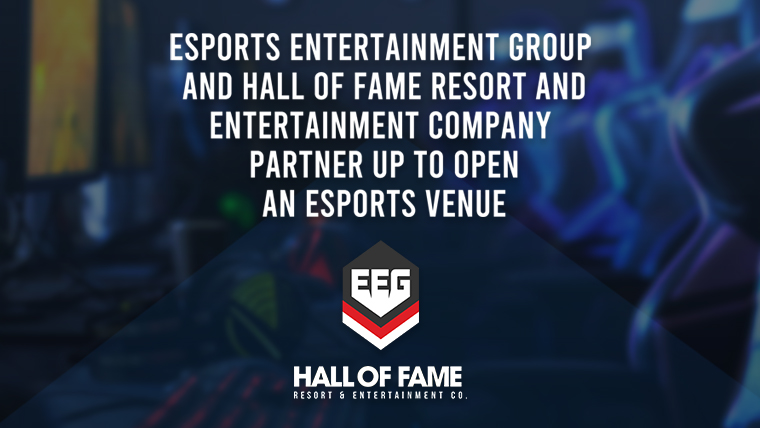 Esports Entertainment Group enters a partnership with the Hall of Fame Resort and Entertainment Company and will be operating a premium esports venue that is slated to open in 2022. ggCircuit will be heavily involved utilizing its management software and diskless boot functionality to assist operations.
Esports Entertainment Group (EEG) is partnering with the Hall of Fame Resort and Entertainment Company (HOFV). The Hall of Fame Resort and Entertainment Company is the owner of Hall of Fame Village powered by Johnson Controls, a sports and entertainment tourist destination.
As per the deal first announced on July 9, 2021, EEG will open an esports center with Hall of Fame Village powered by Johnson Controls in Canton, Ohio.
Bringing Esports and Traditional Sports Together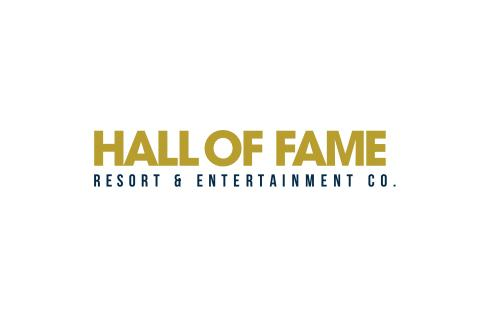 The partnership between Esports Entertainment Group and the Hall of Fame Resort and Entertainment Company helps bridge the gap between esports and traditional sports. It brings esports into the Hall of Fame Village powered by Johnson Controls, a largely football-dominated entertainment destination.
Esports Entertainment Group CEO Grant Johnson also expressed his excitement over the collaboration, noting that, "This partnership places our brand in front of professional football fans globally and will place a Helix eSports center right in Canton."
The Helix eSports venue will be one of nine other components of the tourism development project. Among the other facilities are the National Youth Football & Sports Complex and the Tom Benson Hall of Fame Stadium.
Michael Crawford, the President and CEO of Hall of Fame Resort and Entertainment Company, also noted his optimism regarding the partnership.
"Having an EEG-powered esports complex as part of our development on campus adds another compelling opportunity for gaming enthusiasts and guests to engage in virtual environments, as well as offering us the ability to draw in fans from all over the world," stated Crawford.
Helix eSports Facility Planned for Hall of Fame Village
EEG will open a Helix eSports venue in the Ohio entertainment destination. The Helix eSports complex will be built and operational in the middle of 2022.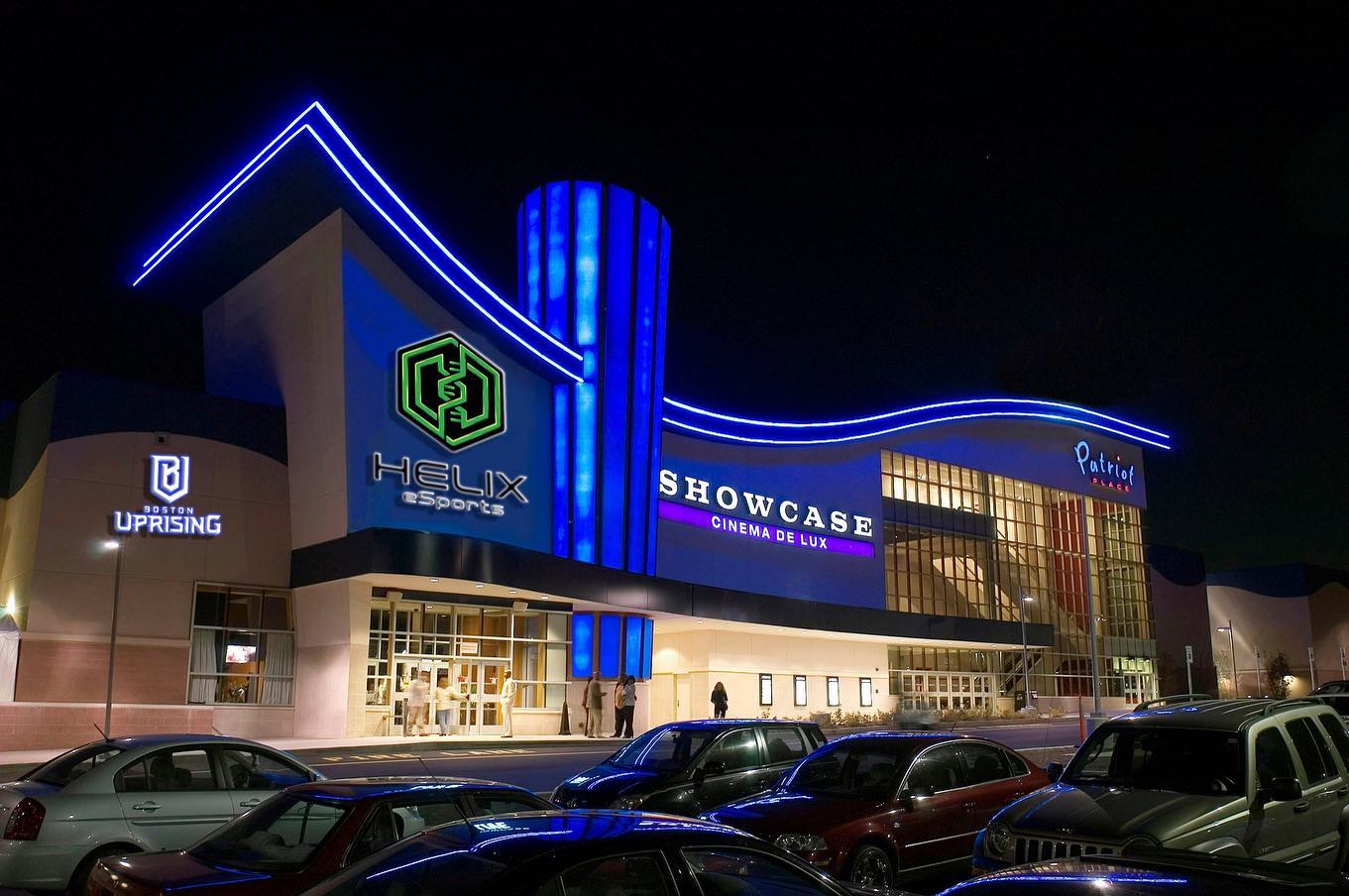 Helix eSports' location in Foxborough, MA. Helix eSports is known for their cutting-edge gaming facilities. - taken from Helix eSports FB page
Similar to existing Helix eSports venues, the future event complex will feature state-of-the-art equipment and design to provide a professional esports experience to casual fans, gaming enthusiasts, and pro gamers.
Sign up for ggCircuit Updates!
ggCircuit's Involvement at the HOF Village
It is expected that ggCircuit will also be a part of the Helix eSports venue. Helix eSports and ggCircuit are both under the Esports Entertainment Group with ggCircuit technologies already managing all of Helix eSports properties.
ggLeap and ggRock will both be utilized to be the backbone of Hall of Fame Village logistics and infrastructure. Most likely the ggCircuit SpecOps consulting team will be on-site to implement hardware and technologies as they have done for venues globally.
Details Around the Helix eSports Venue

Illustration depicting the entire Hall of Fame Village powered by Johnson Controls (may subject to change at a later time). Helix eSports will be added in Phase 2.
80 gaming PCs
PlayStation 5 and Xbox Series X
Other next-generation gaming consoles
Virtual reality or VR-ready gaming equipment
Dedicated fiber internet and LAN network
Esports venue management software
The venue and its facilities will be available for esports competitions and tournaments for solo and team play games, which include League of Legends, Valorant, and Apex Legends. The center also welcomes casual players interested in trying new game titles and meeting other gaming enthusiasts.
Additionally, EEG and HOFV aim to use the new location as a training space for aspiring competitive online gaming teams and players. The two companies also plan to hold other activities and events in the venue, including STEM educational events to help empower the new gamer generation.
Helix eSports was one of the acquisitions that EEG completed this June. Helix eSports is a well-known name across the industry as a provider of world-class esports and gaming experiences through its esports venues, tournaments, boot camps, and more.
The Possibility of Future Business Ventures
The partnership between EEG and HOFV may be the beginning of future partnerships and joint business ventures.
Aside from being a global leader in the esports industry, EEG is also one of the top names in esports betting and traditional online sports betting. This initial collaboration with HOFV may help the group with its goal of expanding esports betting in North America.
"This partnership… aligns extremely well with our recent strategic push into Ohio, which gained momentum in recent months through our partnership with the Cleveland Cavaliers," EEG CEO Grant Johnson commented.
The early push to expand and strengthen EEG's footing in Ohio comes from the state's potential legalization of betting in esports and traditional sports.
Click here to test the ggLeap client!

About Esports Entertainment Group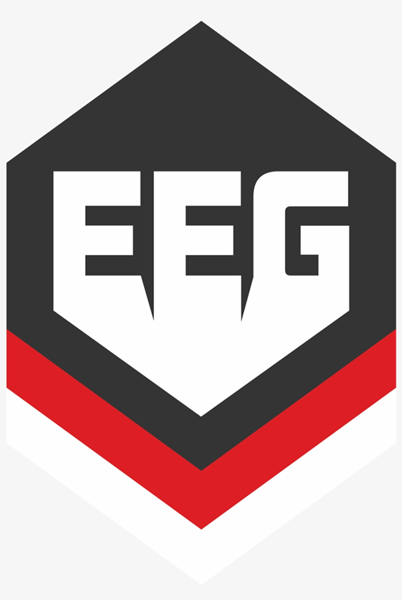 Esports Entertainment Group (EEG) is a licensed online gambling company offering full-stack esports entertainment, esports betting, and iGaming. The group aims to fuel the growth of esports through more partnerships and improved technology.
Aside from holding weighty influence in the competitive online gaming industry, Esports Entertainment Group (EEG) also has partnerships with traditional sports teams, including the NFL, NBA, and FIFA, and facilitates legal online sports betting.
Read the official press release here.